AGAINST THE MAINSTREAM :: AGAINST THE NORM
OUR MUSIC SELECTION
---
WHAT'S ON RADIO SYLVIA?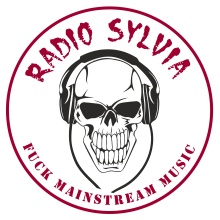 On Radio Sylvia there is no place for the pathetic top 40 rubbish played on far too many other stations. Instead we concentrate on music beyond the mainstream and play tracks you cannot hear anywhere else. We focus on Punk, Metal and Alternative.
And if you want to hear eccentric sounds we don't usually play on Radio Sylvia, then tune in to our monthly six-hour programme "Radiorandale".
By the way: As we are not a commercial station, we will never plague you with nerve-racking commercials. It's the music that counts.
WE PLAY YOUR BAND...
---
...IF YOUR MUSIC MATCHES OUR FORMAT
Radio Sylvia has a worldwide audience. Our listeners are always open to new music and have great interest in innovative bands beyond the mainstream. Therefore Radio Sylvia is the ideal platform to make interesting bands known internationally.
If your music matches our format, you can send us your tracks via e-mail, provide a download link or send a CD to our P.O. box address. You can find our contact details below.