AGAINST THE MAINSTREAM :: AGAINST THE NORM
PRESENT-DAY TEAM
---
Mark Andersen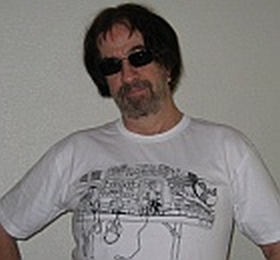 Mark Andersen is on Radio Sylvia since 1977. Furthermore he presented programmes on various British pirates (e.g. "Celebration Radio" and "Weekend Music Radio"). From 1984 until 1989 he was active as "Tom Lorenzz" on Radio Scorpio.
Mark presents the show "Blackout".
Artschie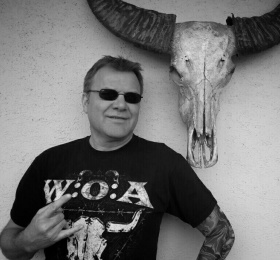 Since a long time Artschie is closely connected with Radio Sylvia. Over the years he has also participated in some broadcasts as a guest. He is a Rock and Metal fan and has visited the Wacken festival every year since 2004.
Artschie presents the show "Harte Zeiten" with Tom.
Tom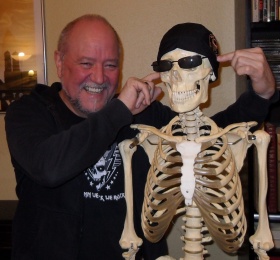 Tom (the left of the two gentlemen on the photo) is a dedicated Metal fan. He joined Radio Sylvia in 2015.
Tom presents the show "Harte Zeiten" with Artschie.
Dom van Hool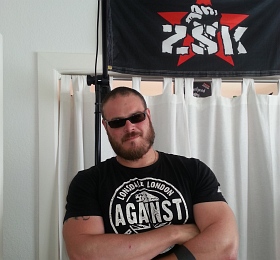 Dom van Hool joined the Radio Sylvia team in 2016 and is our specialist for Punk, Hardcore and related genres. He is a "Twin Spin" fan, the inventor of the legendary "Quadro Spin" and also our metadata commissioner .
Due to other commitments, Dom van Hool currently takes a break.
Agatha Rabiata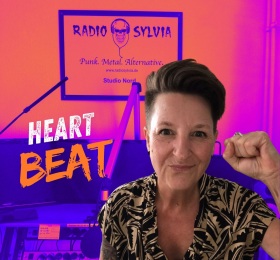 Since 2018 Agatha Rabiata, our avowed mainstream brat and North German chatterbox, supports the team of presenters during the live broadcasts and in the jingle production.
Garry Lee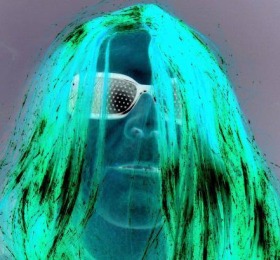 Our English presenter Garry Lee initially ran his own pirate station (Freedom Overflow) for a long time. Over the years he has turned legal and now produces the weekly show "The Overflow" with the best brand new Alternative and Underground music.
Pariah Burke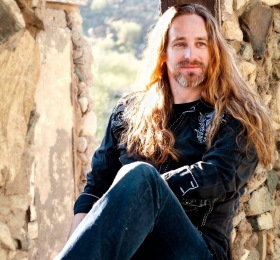 Pariah Burke grew up with the 80s and 90s Hard Rock, Heavy Metal and Hair Rock albums. Living and playing in several bands in Daytona Beach, he also developed a taste for Harleys and whiskey . Later, somehow still in possession of his full hearing, he started the weekly "Hard, Heavy & Hair Show", which is now broadcast on Radio Sylvia and other stations across the world.
Emma Scott
Emma Scott started her radio career at the age of 16 and has worked for numerous radio stations. Since 2013 she is also running her own promotion company "Pluggin' Baby Ltd" to support unknown bands and artists. Now Emma's back on the radio presenting her weekly two-hour "Pluggin' Baby Radio Show". By the way, the name of the show and her company is derived from the "Muse" track "Plug In Baby" .
pMad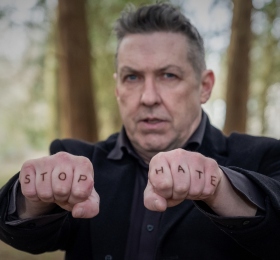 Our presenter pMad is an Irish Goth/Hard Rock/Post Punk musician. In his weekly 90-minute "Best of Irish Indie Show" he plays a fresh mixture of interesting tracks from Irish bands and solo artists.
FORMER STAFF
---
Brewford T. Justice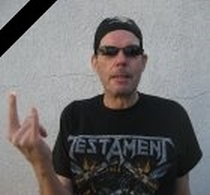 Brewford T. Justice was on Radio Sylvia from 1977 to 2017. At the beginning of the 1980s he additionally presented shows for German-speaking tourists on "Radio Garda 3" in Italy. From 1984 until 1989 he was active on Radio Scorpio.
Unfortunately Brewford T. Justice has passed away in September 2017.
Further Unforgotten Colleagues
Through the years, the following presenters were also heard on Radio Sylvia and remain unforgotten (sorted alphabetically):
Björn Björnfang (Björn Tuborg), Brian Basher, Ede Wolf, Eva Eckström, Ginny Gin, Gunther Libenzwerg (Harris), Harry Holsten, Kitty von Merlot, Konny Hardtop, Long John, Piet van der Straaten, Sam Spade (Kommissar Keller), Teddy Parker, Thomas Alpha-Beta and Wilma Whisky (Angelique de Biere).