AGAINST THE MAINSTREAM :: AGAINST THE NORM
LIVE SHOW "RADIORANDALE"
---
7TH DECEMBER 2019 • STUDIO NORTH
On 7th December 2019 we transmitted the Pre-Christmas edition of our six-hour show "Radiorandale" live from the legendary Studio North. Behind the microphone: Artschie, Tom and Mark Andersen. The following photos were taken during the broadcast.
Tom and Artschie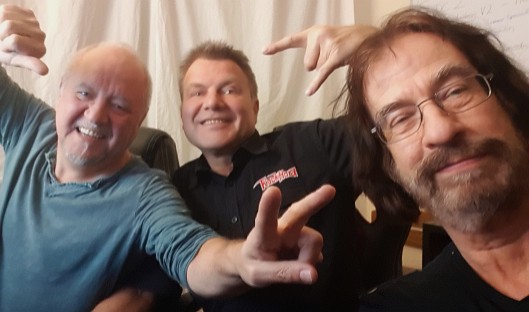 Tom, Artschie and Mark Andersen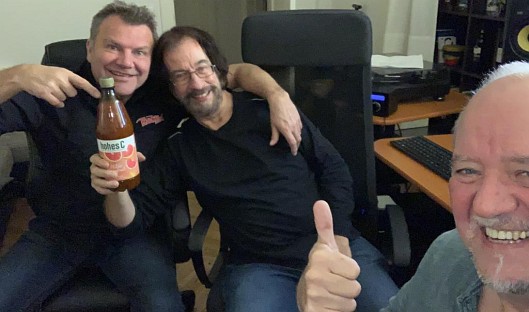 No beer during the broadcast - at least on this photo
Tom and Artschie
PRODUCTION OF THE "JIMMY BUFFETT SPECIAL"
---
3RD SEPTEMBER 2019 • STUDIO NORTHWEST
Below you see our new colleagues Margarita Wolf and Hanekemakoma during the recording session in the Studio Northwest.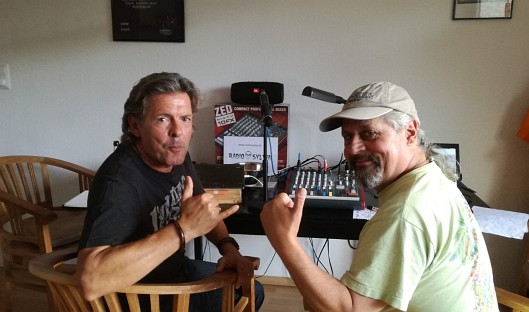 Margarita Wolf and Hanekemakoma
WACKEN 2019
---
AUGUST 2019
Here are some impressions of the Wacken festival 2019, and if you look closely, you will discover Tom and Artschie on the pictures...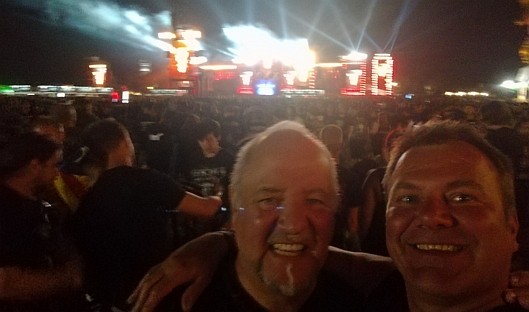 Tom and Artschie
Artschie and Tom