AGAINST THE MAINSTREAM :: AGAINST THE NORM
FIRST LIVE 40TH ANNIVERSARY SHOW
---
8TH/9TH JULY 2017 • MOBILE STUDIO
In July 2017 we celebrated Radio Sylvia's 40th anniversary. On this occasion, we came on the air with a great live birthday party on 8th July 2017 at 6 p.m. It lasted 8.5 hours and did not end before the next day at about 2.30 a.m. Presenters were Dom van Hool, Piet van der Straaten, Artschie and Mark Andersen. For the first time, we were able to use our new mobile studio, which performed very well.
From 8 p.m. onwards, the Clax bar in Hamburg also celebrated Radio Sylvia's anniversary with a live party. The team of Radio Sylvia joined the party early in the morning. It was a long night...
Artschie, Piet van der Straaten and Dom van Hool
Dom van Hool and Mark Andersen
Mobile studio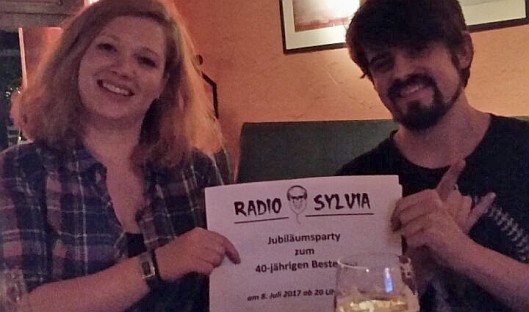 Birthday party in the Clax bar
FANCLUB
---
This picture has been sent to us by our fan club. It shows two club members in their working gear. Thanks a lot!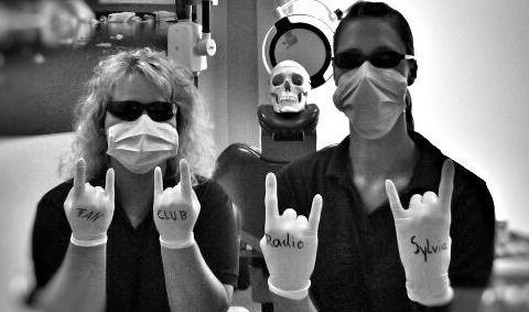 Two members of our fan club
PRODUCTION OF THE "HARTE ZEITEN" SHOWS
---
JUNE UNTIL SEPTEMBER 2017 • TEMPORARY STUDIO NORTH
As we had to vacate our previous Studio North in May 2017, the studio equipment was temporarily installed at a new location. Here you see our provisional studio with Artschie and Tom during the production of their "Harte Zeiten" shows.
Studio (powered by Erdinger)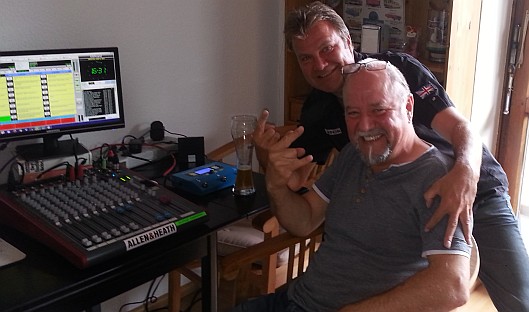 Artschie and Tom
Tom and Artschie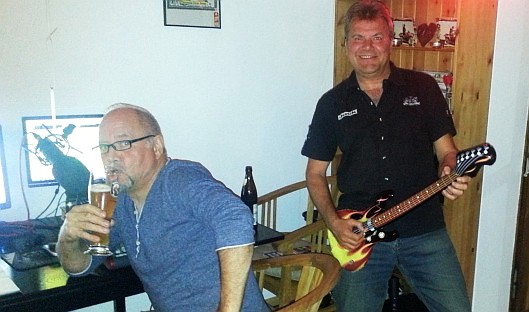 Tom and Artschie